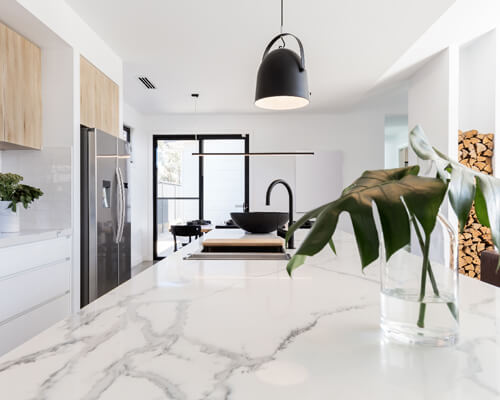 We are expert suppliers of natural stone and composite stone products for a wide and expanding market. Architects, interior designers, kitchen and bathroom retailers and installers, stonemasons, small builders and the construction and manufacturing industries are all numbered among our customers.
First and foremost we are a family firm, founded in 1946 when Edmund Thomas established a business in Urmston near Manchester supplying monumental vases.
Over four generations the company has evolved, demonstrating a talent for sourcing the right materials at the right price. We have continued to nurture and develop the skills and know-how our customers need, training fabricators to work with the different materials and advising our customers on specifying stone for optimum aesthetics, performance and value.
Today we are proud to be working with more than 250 companies throughout the UK. We work in partnership with professionals and enable them to deliver projects they can take pride in, and value that enables them to work competitively.